Joe Lubeck
CEO, American Landmark
CEO, Electra America
Joe is the CEO and Co-Manager of American Landmark.  An expert in value-added and distressed real estate repositioning, and multifamily acquisitions, operations and dispositions, Joe has overseen four successful multifamily portfolio builds totaling 100,000 units, with a value in excess of $7 billion, over the last 15 years. He was the original founder of Landmark Apartment Trust, which sold its portfolio in 2015 for $1.9 billion.
Joe and his partners returned to the private sector in 2015 to begin a new portfolio build under the Electra America brand. As CEO of Electra America, Joe oversees all aspects of the company's operations, from finance to property management. An honors graduate of Cornell University, Joe holds a Juris Doctor Degree from Delaware Law School. He is active in numerous civic and charitable organizations, including AIPAC, Hillel, and The Cornell University Tower Club.
Jim Miller
CFO & Principal, American Landmark
President & CFO, Electra America
As CFO and Principal of American Landmark, and President & CFO of Electra America, Jim is responsible for the financial day-to-day management of both companies. He has over 25 years of accounting, finance and operational expertise, and has been involved in 210 asset acquisitions and 180 dispositions totaling over $4 billion in asset value over a 15-year period. Prior to joining Electra America, Jim was the COO and CFO of Landmark Apartment Trust. A Certified Public Accountant, Jim holds a B.S. degree from Florida State University and a M.B.A. degree (Accounting) from the University of South Florida.
Christine DeFilippis
Chief Investment Officer
Christine has been engaged in the real estate investment and finance industry for over 20 years. Since 2015, Christine has closed in excess of $1 billion dollars in real estate and $720 million in debt representing over 11,000 units. Christine has diversified real estate investment experience, having previously worked for developers on the ownership side and also debt origination and servicing on the banking side. Prior to joining Electra, Christine was a loan originator at GMAC Commercial Mortgage/Capmark (now Berkadia). She received her Bachelor's degree in finance and real estate and an MBA in financial planning from Florida Atlantic University. She stays very involved in women's education through her boarding school in the Berkshires, where she sits on the Alumnae Council.
Stacey Bondar
Chief Operating Officer - East Coast
Stacey serves as Chief Operating Office of East Coast (Florida, Georgia, North Carolina and South Carolina) and is responsible for performance, enhancements and revenue management. Boasting more than 15 years in residential and commercial real estate experience, she previously served in various leadership roles for Cal-Am Properties, Inc, American Residential Communities and ZRS Management, LLC. Prior to joining Electra America, she was Vice-President of Operations at Invitation Homes in Tampa.
Debra Claytor
Chief Operating Officer - West Coast
Debra serves as the Chief Operating Officer of West Coast (Texas), with responsibility for managing daily operations of personnel, purchasing, administration and other departments for 5,175 units in four major Texas markets. Her focus is maintaining efficient team structure and performance through analytics, processes and tools, and working with the leadership team to develop plans to meet future needs. Debra, whose career spans 20 years, has experience in both conventional and tax-credit property management. Prior to joining Robbins Electra, she held positions with Landmark Apartment Trust, Alliance Residential Company and Walden. Debra holds the CAPS (Certified Apartment Portfolio Supervisor) designation from the National Apartment Association, and has served as a member of many committees and panels regarding education and industry trends. She has extensive experience and a distinctive management style that will support Robbins Electra in realizing its objectives.
Executive Vice President Team
Rachel Palmer
Executive Vice President of Operations
Rachel joins us with an extensive background in the property management industry which includes both apartments and single-family homes.   Prior to joining American Landmark, she served as the Director of Operations at Invitation Homes as well as the Regional Vice President for communities throughout Florida with Landmark Residential for nine years. Throughout her career, she has focused on resident retention, occupancy, marketing and team development while gaining an aggressive return on investments.  Rachel carries a Florida Real Estate License and is currently studying to obtain her Florida Brokers License.
Hollie Lawing
Executive Vice President of Revenue Management
Hollie Lawing is the Executive Vice President of Revenue Management. In this role, she is responsible for revenue management of the firm's portfolio including acquisitions, renovations and dispositions. With over 17 years of commercial real estate knowledge in the multifamily sector, Hollie launched her career in leasing and rapidly moved through various community roles. Prior to her role at American Landmark, she served as a manager for YieldStar Advisory Services, a division of leading real estate software provider RealPage. She also served as district manager for a national REIT. She received her CAPS designation in 2014 and currently teaches real estate at the Apartment Association of Greater Dallas and Apartment Association of Tarrant County.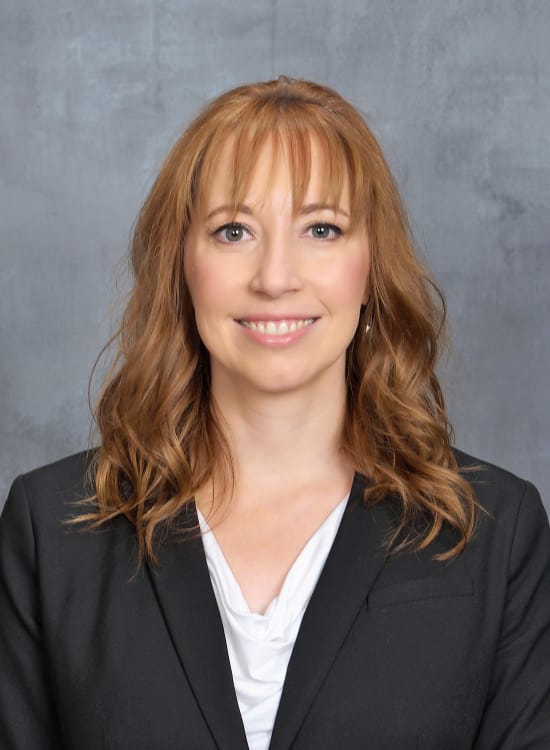 David Joyce
Vice President of Construction
As Vice President of Construction, David has direct responsibility for the planning, management and execution of construction activities across the full portfolio. He has over 25 years of experience in development, new construction, renovation and redevelopment of multifamily assets spanning 17 states with over $500MM in completed projects. Prior to joining the team at Electra America, David served in senior construction and development roles for Signature Development, Apartment Investment and Management Company (AIMCO) and Tri-Town. He is also is licensed as a Contractor, Construction Supervisor and Real Estate Broker.
Lisa Grosse
Executive Vice President of Community Design and Development
Lisa brings over two decades of experience in multifamily asset management to her role as Executive Vice President of Community Design and Development.  In this role, she works closely with the company's COOs, EVPs, regional managers, contractors and vendors to plan and execute property rebranding and brand management, building design and construction projects, resident-focused events such as grand re-openings, and other initiatives with a brand and company culture focus.  Lisa had previously served as American Landmark's Executive Vice President for the Eastern Region.  She has experience with all asset types including high-rise, mid-rise, garden and mixed use developments. Lisa is an active member of the Atlanta Apartment Association and holds an ARM® designation through the Institute of Real Estate Management and a CPM® designation.
Dana Hammond
Director of Training
As Director of Training, Dana brings over 20 years of property management expertise to her role, including 15 years experience in the training and education fields. Prior to joining American Landmark, Dana served as the Operations Trainer for Florida at Greystar Capital Partners. She is active on numerous local, state and national committees, and holds multiple designations with the Florida Apartment Association, National Apartment Association and National Apartment Association Education Institute. She is the past President of the Tampa Bay Area Apartment Association, and currently serves on its Board of Directors. She holds a degree from Georgia Southern University.
Devin Lawrence
Director of Marketing and Social Media
Boasting more than 10 years of multifamily housing industry experience, Devin Lawrence brings dynamic experience and knowledge to the American Landmark team as Director of Marketing. Having joined American Landmark in March 2015, she previously worked as the community manager for Gateway on Fourth Apartment Homes in St. Petersburg, Tampa, where she oversaw associates and service teams to promote great strides for the apartment community. Prior to joining American Landmark, Devin served as community manager for Snell Isle Luxury Waterfront Apartments, where she spearheaded marketing strategies to ensure that the apartment community achieved all company goals. Community management has given Devin the ability to use the power of marketing to make communities flourish, putting American Landmark at the forefront of multifamily housing. 
Sara Vogel
Director of Systems
Sara Vogel is the Director of Systems for American Landmark. In this role, she ensures the success and proper integration of all systems used, as well as leading due diligence and takeovers of new acquisitions. With over a decade of experience in multifamily housing, Vogel launched her career in property management in the Minneapolis area. Prior to her role at American Landmark, she worked as an OneSite & Systems Support Specialist for Robbins Property Associates. Vogel received her bachelor's degree from Saint Mary's University of Minnesota and her MBA from University of South Florida St. Petersburg.